Time Tram Simulator
A downloadable game for Windows
Drive a time tram like a PRO!
You are an employee at Time Tram Inc. To offer the best service ever, all its drivers repeat the same journey over and over again, exactly on the same year, month and day of the calendar... until it is perfect.
Yes, like Bill Murray in that movie! ;D

How to play:

Try to get the maximum score of all times! These are your tools: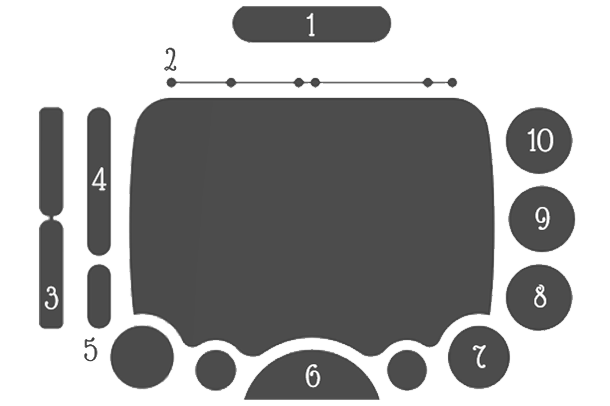 1. Score.
Your bosses prefer higher values.
2. Line Stations:
Your workday finishes when you reach the end.
3. Ride Time:
Time elapsed inside the tram. If you reach the end without spending all the sand, your score will got a boost.
4. Thermostat:
Increases if time speed is greater than one, decreases otherwise. The engine stops if overheated.
5. Coolant:
Protects the engine from overheating. It's limited, so use it wisely.
6. Time Shifter:
Use it to increase or reduce time speed in the outside. Thermostat and horns are affected by time shifter.
7. Starter:
If you don't know what it does, please leave the tram.
8. Dead Man's Switch:
Turns on randomly. Press it quickly or the engine will stop!
9. Greeting Horn
Used to greet. Press this button only when its light turns on or you will be penalized.
10. Warning Horn:
You guessed it: used to warn. Press this button only when its light turns on or you will be penalized.
Press ESC at any time if time-travelling is too hard for you.
Enjoy the trip!

---
This game was made for the third edition of the Open Culture Game Jam, that promotes games using cultural content in the public domain generated in Spain, whether literary, musical or otherwise, and is organized by DEV with the support of Acción Cultural Española.

Credits:
David R. - Design and programming.
Joanna N. - Art.

Video "Barcelona en tranvía" by Ricardo de Baños, 1908. Public domain.
Wood texture by FWStudio from Pexels.
Notebook photo by Messala Ciulla from Pexels.
All sounds are CC0 license from freesound.org.
Comments
Log in with itch.io to leave a comment.
it good games thanks you UwU
Loved it. Really fun idea and great use of old footage.