Waves
Funny and addictive game for 2 players!
Tap on the pond to make waves and send your bugs to the party islands... or kill your opponent's ones by pushing them to the frogs. Think like a master to win!

Do you prefer a more "inmersive" experience?
Try this game with our HYDROPAD™, a Makey Makey based device specifically created for this game during the GGJ. Check the photos!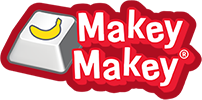 Jaime Vicente — Game design, graphic design, illustration & tinkering
Gerard Singuerlín — Game design, illustration, animation & tinkering
Vittorio Togliatti — Game design & development
David Rodríguez — Game design, development & tinkering
Julián Micic — Music
Made in 48 hours for the Global Game Jam 2017!